The HBVP cells in the Petri Dishes were ready for fixing on the 14/09/21. I followed a very basic protocol which involved removing the media and and fixing the cells with 4% Paraformaldehyde (PFA) solution for an hour.
After an hour the PFA was removed (in the fume hood in a special waste container) and 5mL PBS added to keep the cells moist and avoid them drying out. I will  stain them later with H&E stain when Jo-Maree has time to show me through histology.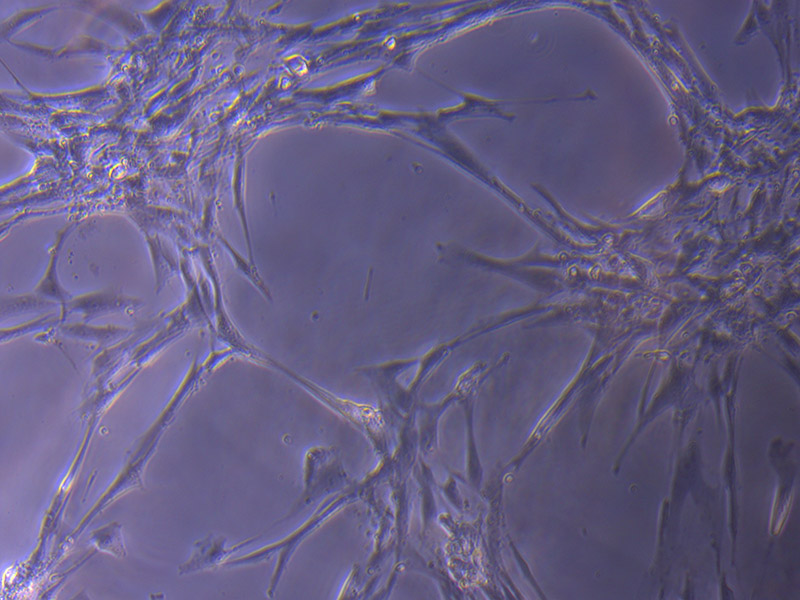 Fixed HBVP cells in clear Petri dish. Image taken 16/09/21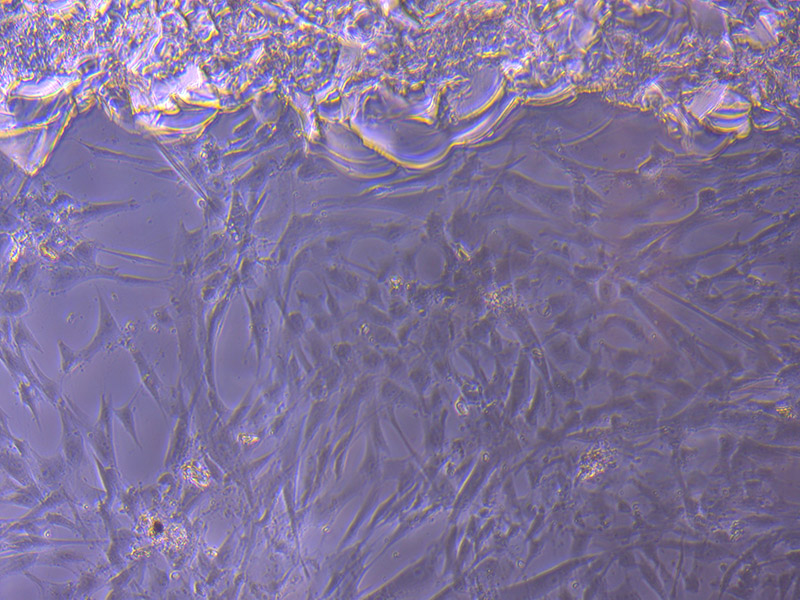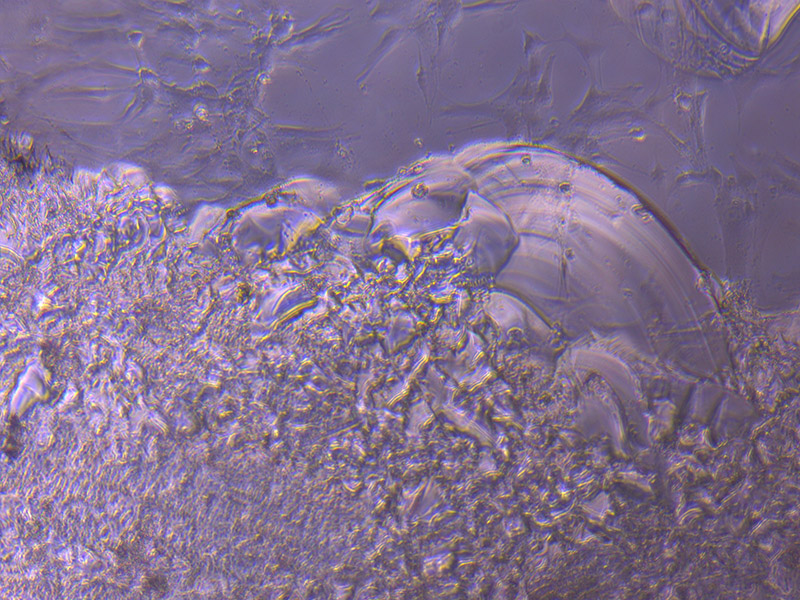 Fixed HBVP cells in engraved sigil Petri dish. Image taken 16/09/21
Overall the cells seem quite well preserved. However, the cells in the engraved Petri dish with the sigil for "protection from accidents" had the best outcome….maybe sigils make me more vigilant.