I have started preparing files in Rhino for laser engraving. This is a good Youtube introduction to setting up files with a some pointers for trimming and adding a hatch for engraving surfaces rather than just lines.
This is the start of my file prep in Rhino with dark areas signalling 'hatched' sections for surface engraving.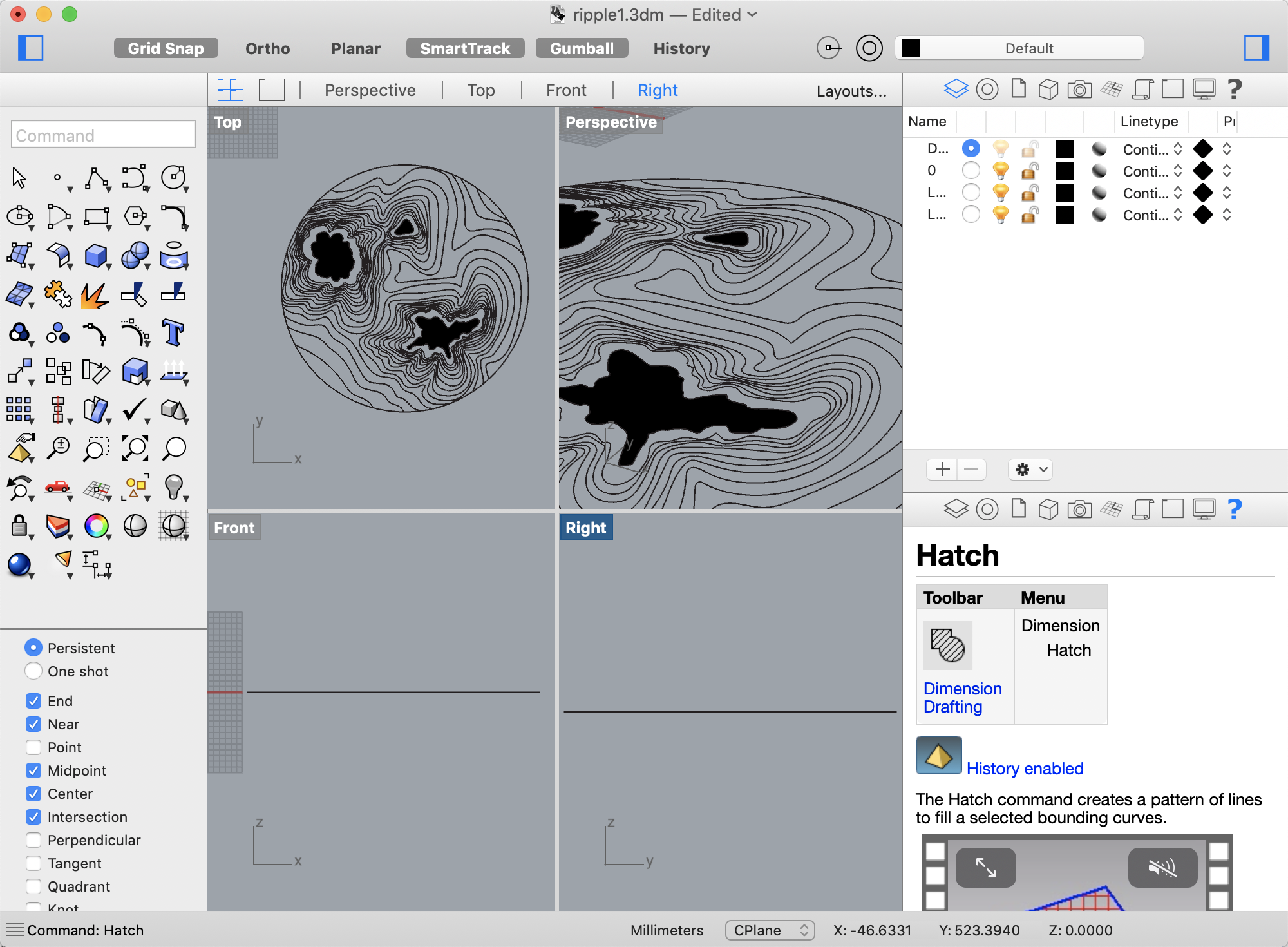 Once the Petri dishes arrive, I can make time with the CAM technician Murray Antill to organise engraving. Of course, I need to test the settings first to ensure that I use the correct strength for lines vs. engraving. I usually use Perspex, so I will likely need to adapt the settings to suit a different material. The lines may also need further spacing as the laser produces around a .5mm line.