Since the cells showed the first signs of attachment on the 20th of April [Day 8], I monitored the plates on a daily basis to see the emergence of more reprogrammed PBMC (R-PBMC) colonies (precursor iPSCs) forming on the base of the culture dish.
Plate #2 had colonies on the 20th, so there were some great looking cell clusters visible a couple of days later on the 22/04/22.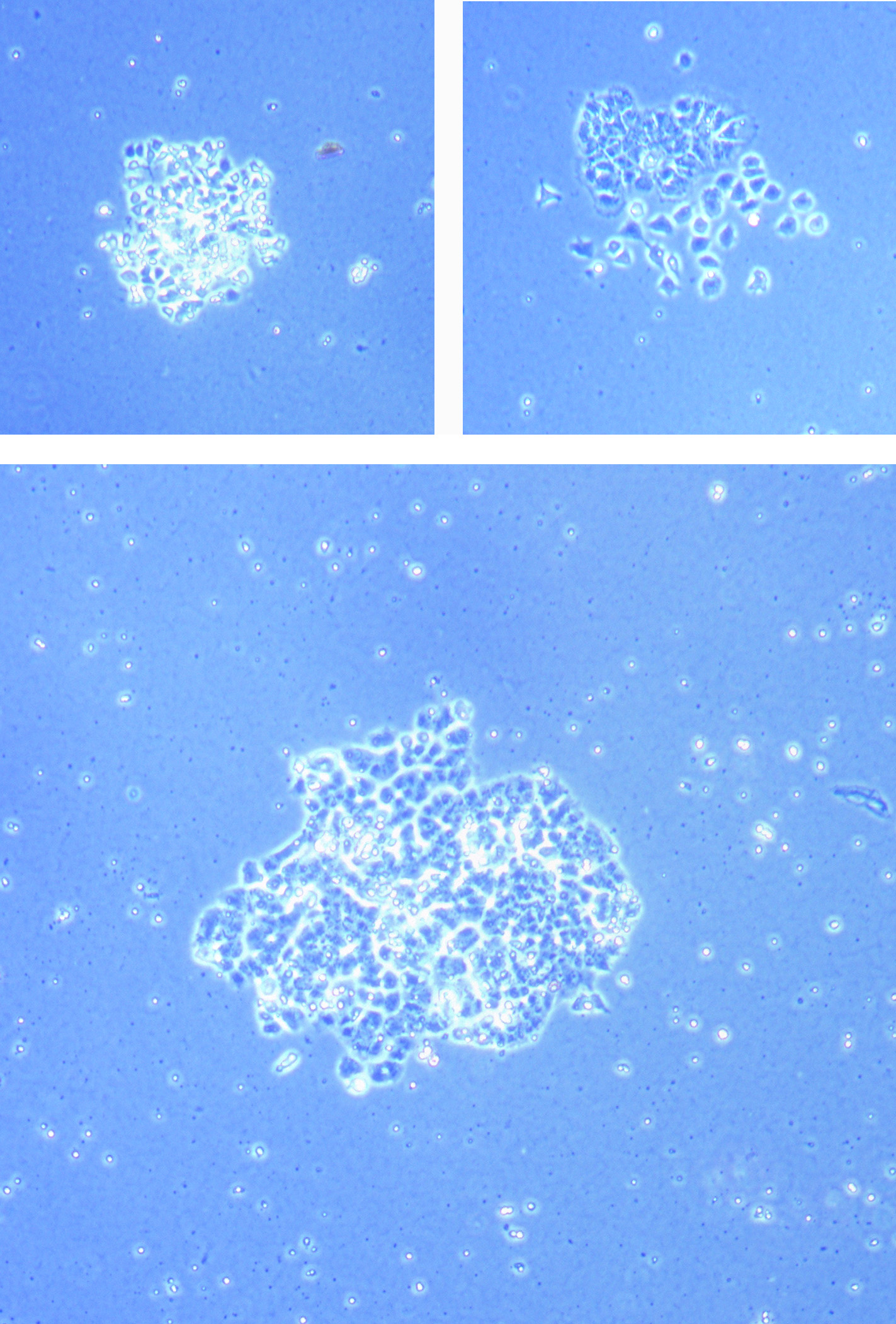 Petri Dish #1 was slower for colonies to emerge. However, by the  22nd of April, there were a couple of attached cell clumps .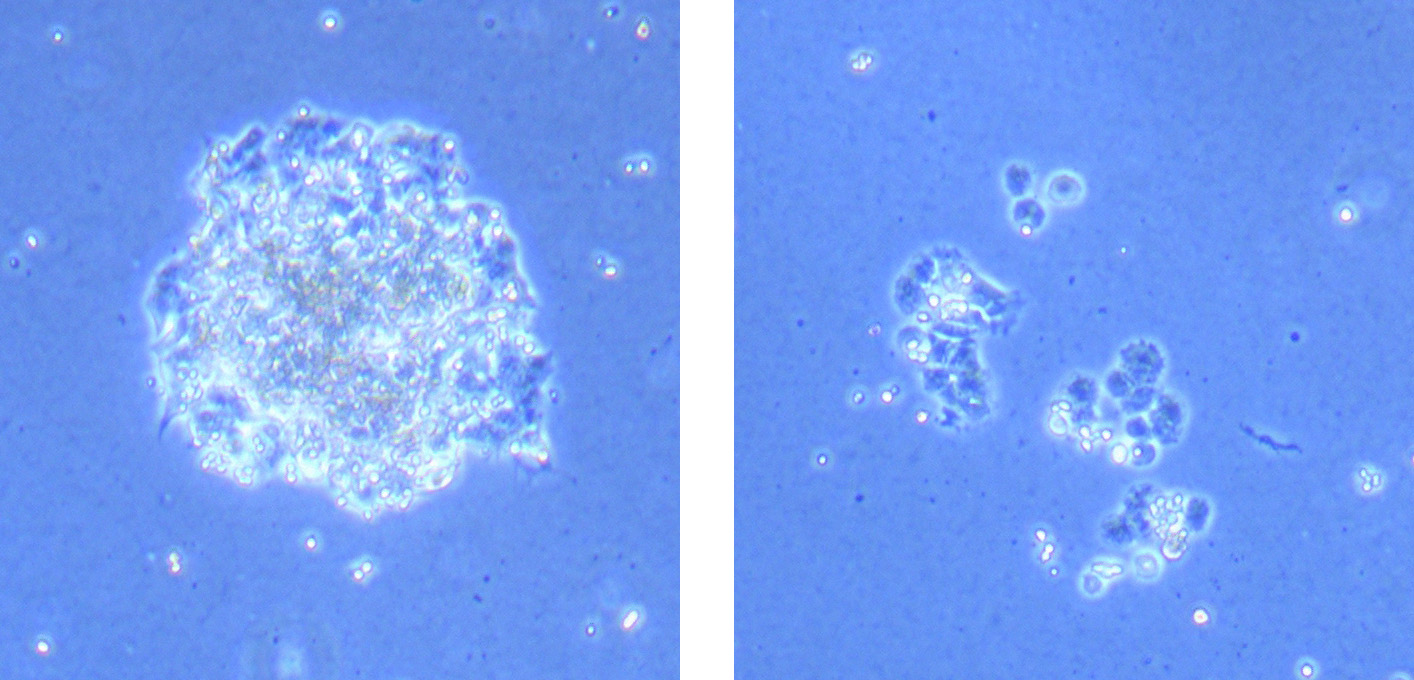 By the 24/04/22, the initial adherent cells were starting to proliferate well. While attachment and cell growth of any kind is always a good sign, we were  keenly hoping to see the emerge of iPSC-like cells. These tend to clump together into small circular clusters.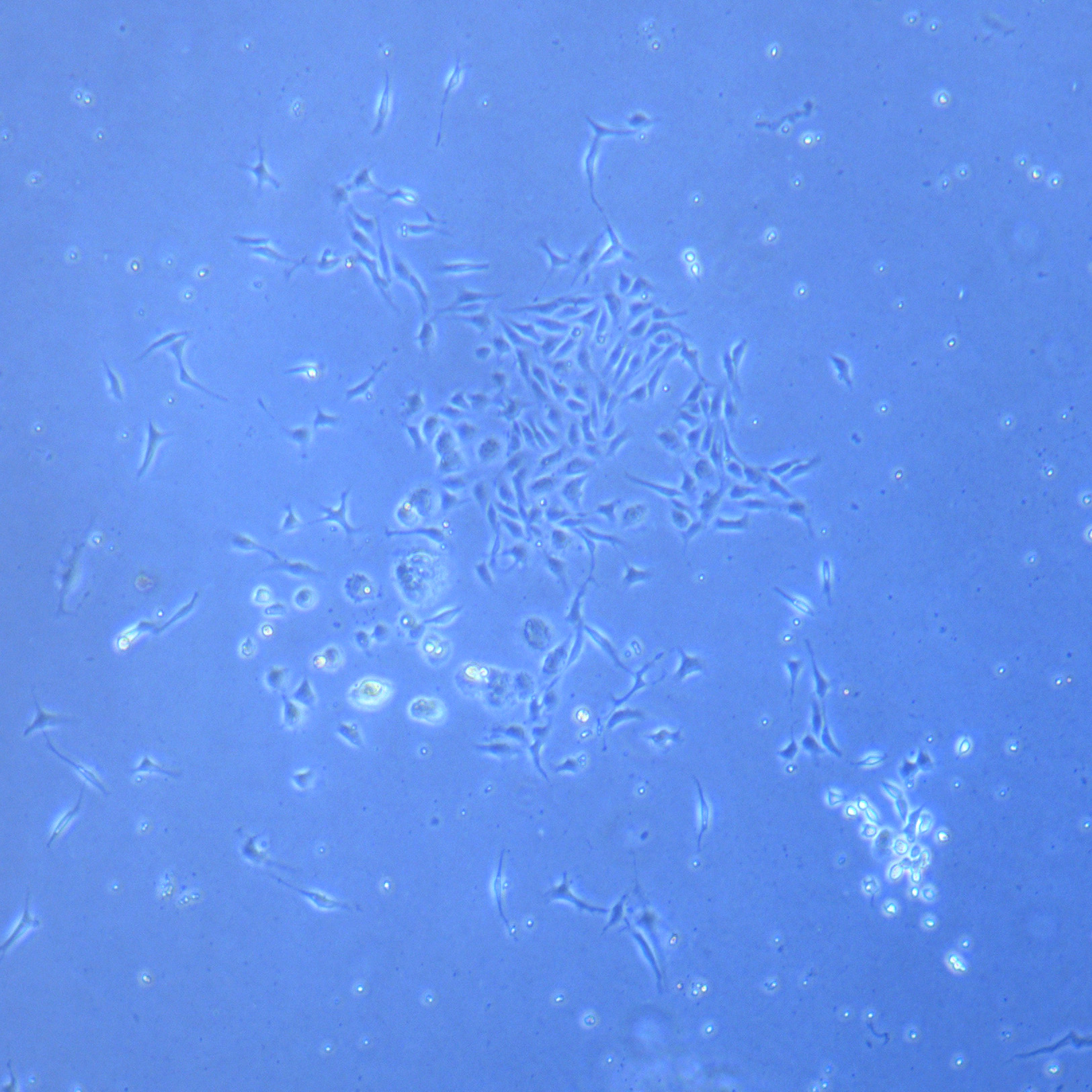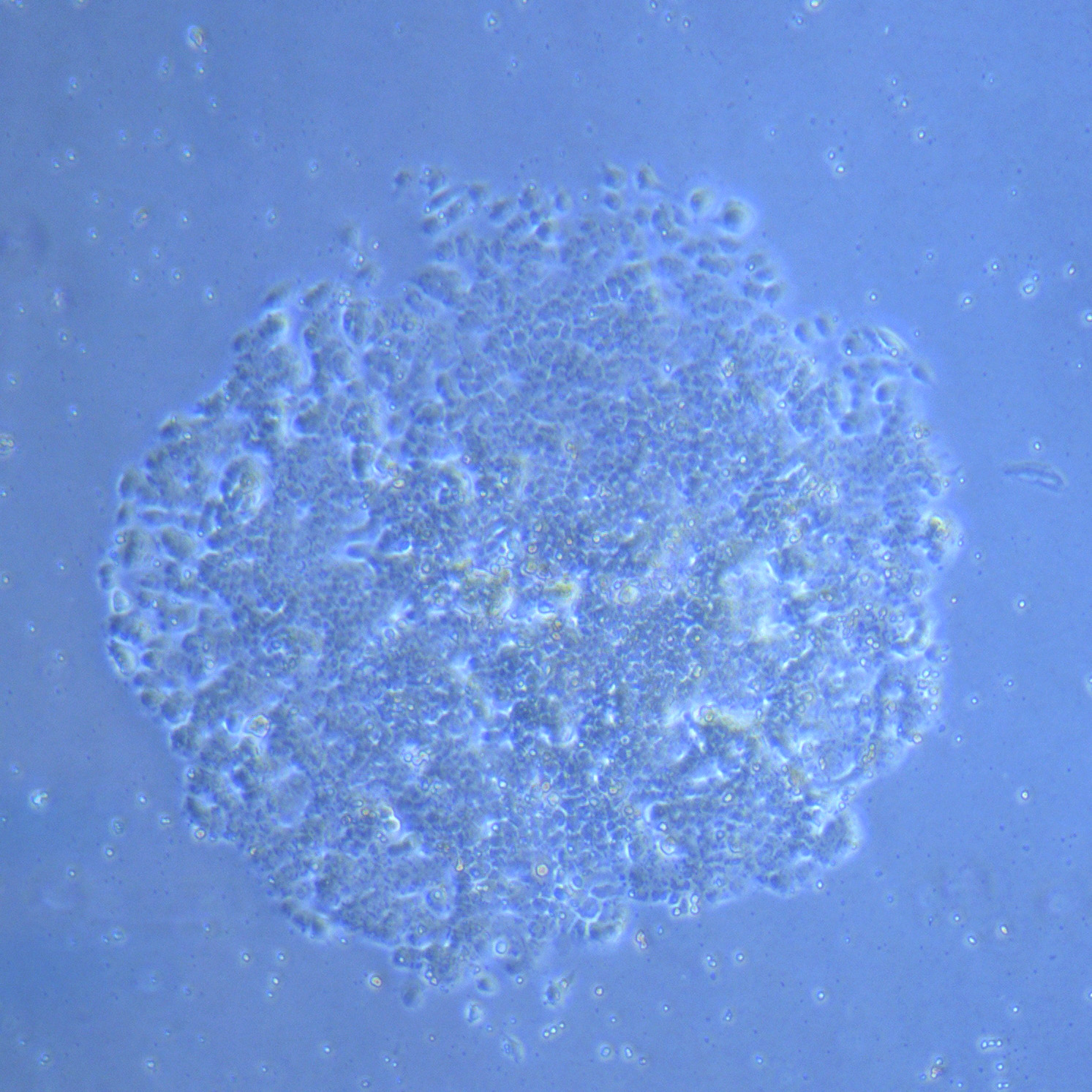 At this point the cells were still maintained in PBMC transition media, but by the 27/04/22, plates were looking good and we started to shift them to iPSC media. By 28/04/22 [Day 16], the cells are almost able to be classified as iPSCs.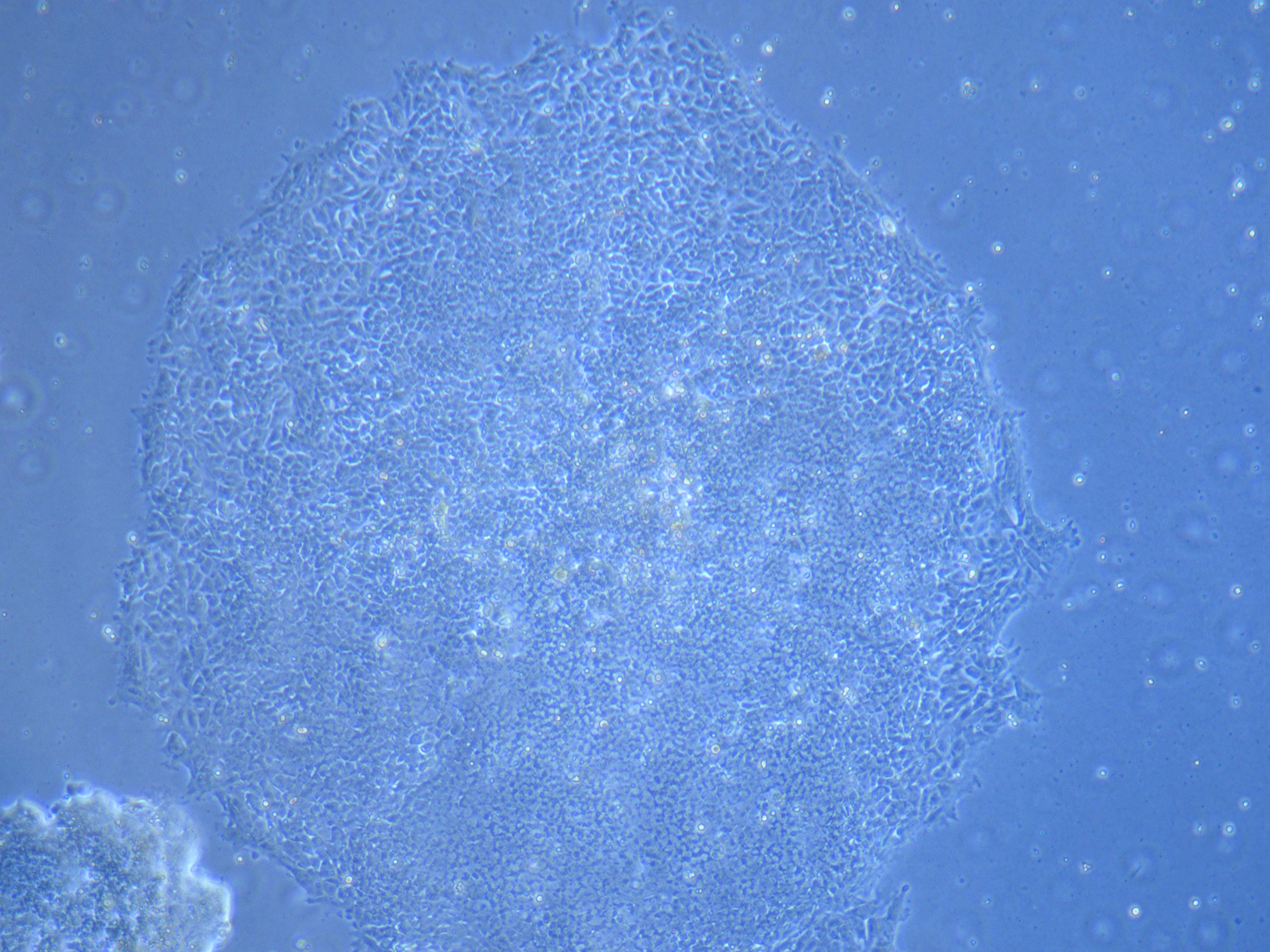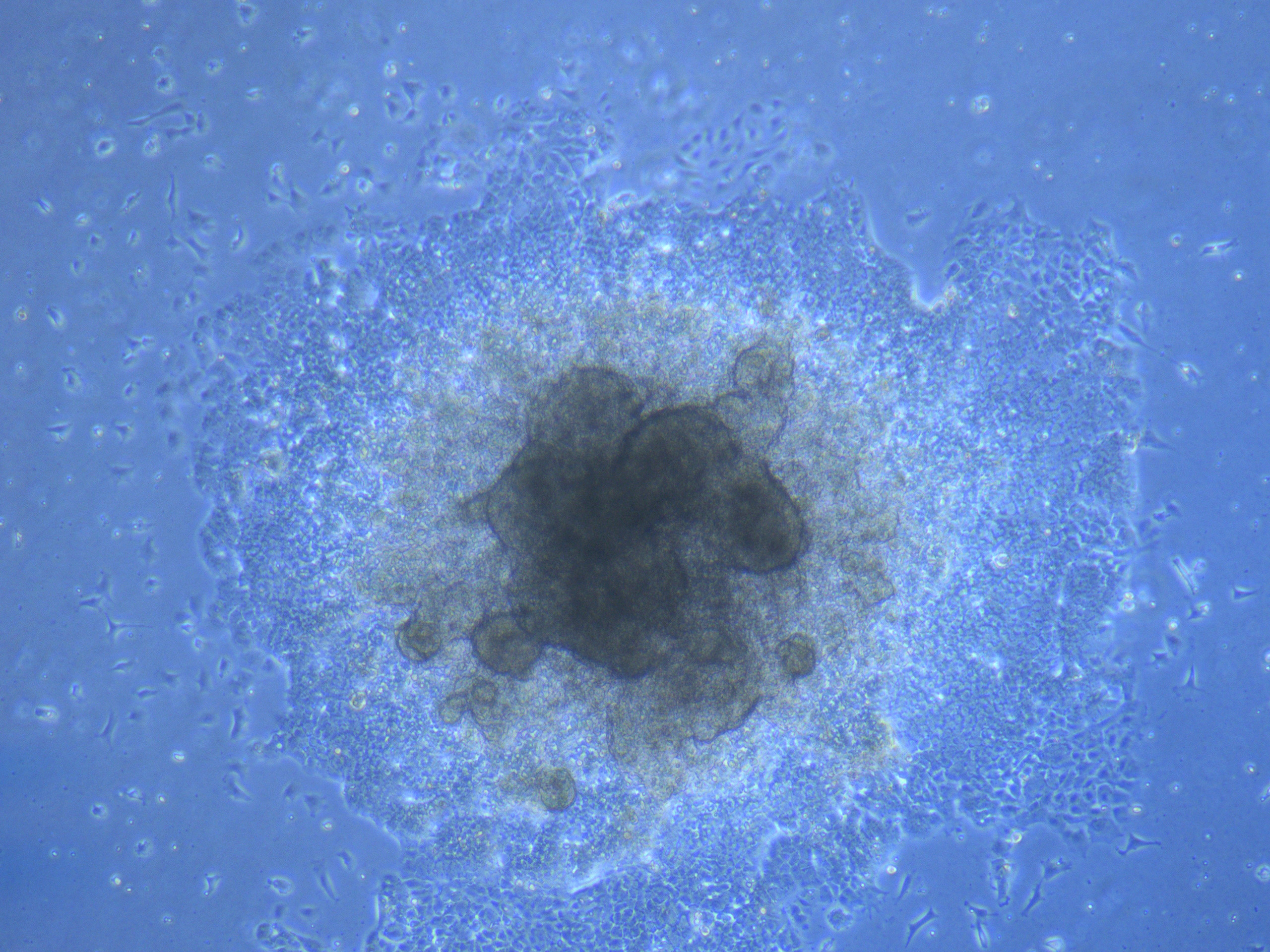 A day later on 29/04/22, the colonies were well and truly growing  with a mix of large and small colonies (and some undesirable cells types).