As mentioned previously, I have an upcoming show at The Barracks in New Norfolk in June 2022. This exhibition is the follow up to Mourning Story shown in 2021 and will showcase work arising from the Synapse Residency – although at this stage, I will not be showing any live cells.
I tend to be quite emergent in my approach to practice. However, many ideas tend to build on previous actions or make reference to previous works and concepts.  I have a history of repurposing furniture items to create new narratives that link to the domestic or particular historical periods. For the show in June, I am keen to revisit the idea of the Wunderkammer (cabinet of curiosities), but shift it from a sense of containment to a more open form that inspires a sense of wonder at 'uncontainability' of life.
One of my key strategies in finding the perfect item, is to trawl through Gumtree and second hand shops. It takes some time and diligence, but I have found the perfect piece.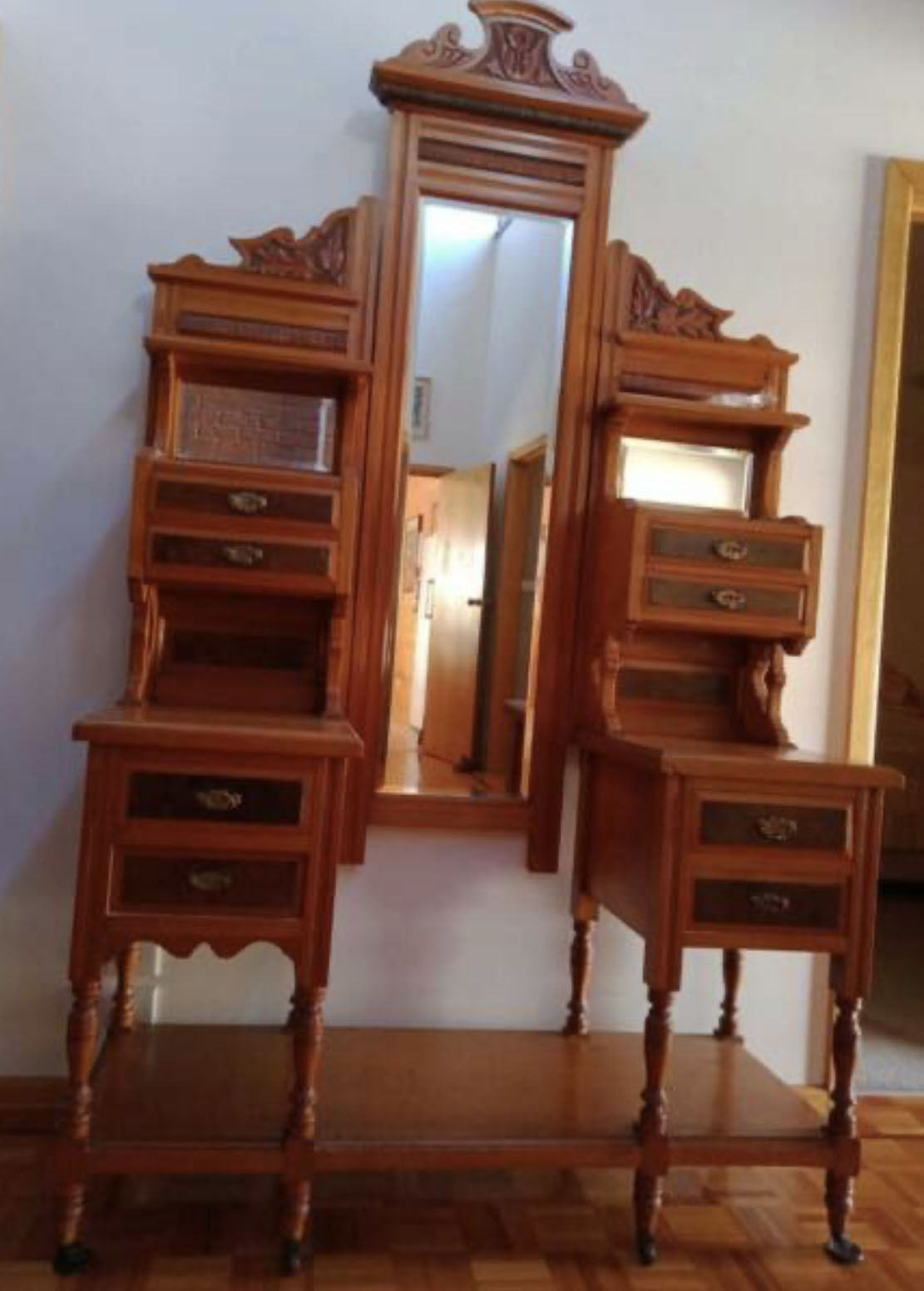 Timber hall stand with mirror
Not only is a beautiful piece of furniture, it is also ideally suited to re-working as a triptych-style work as the central mirror panel can easily be removed.
At almost 2m high, I am very fortunate to have a friend and collaborator with a horse float to get it home!