According to the CytoTune 2.0 Sendai Reprogramming Kit the following basic timeline applies: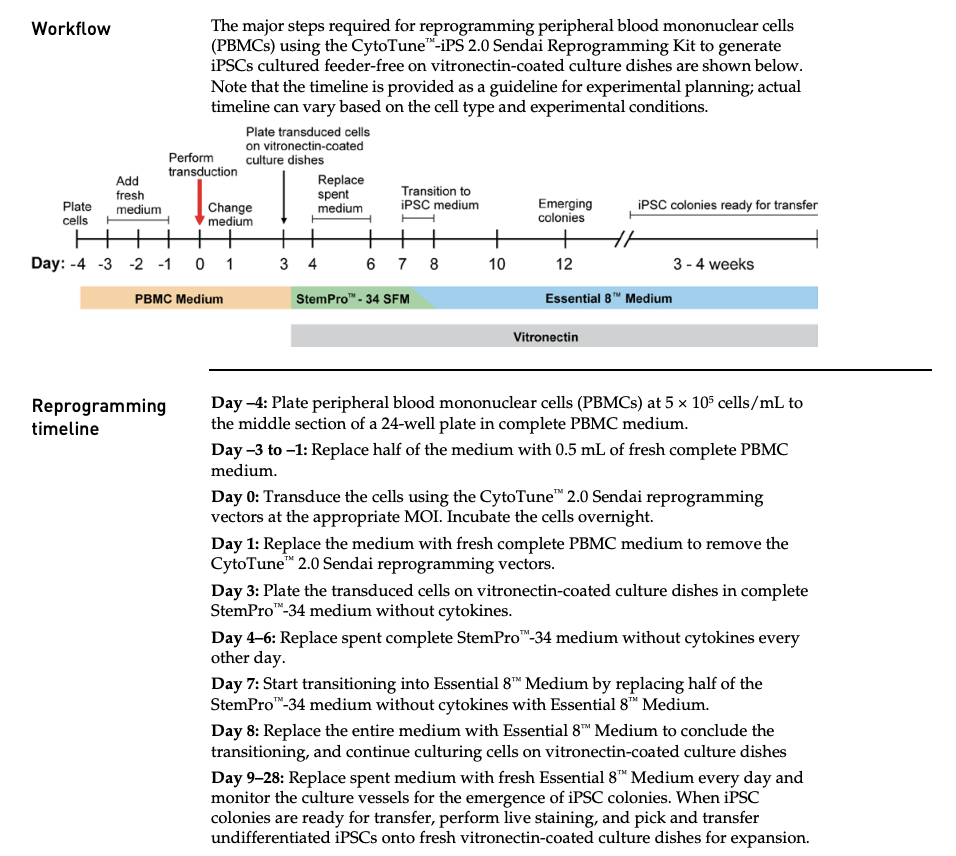 Image of basic timeline for PBMC reprogramming using the Cytotune Sendai Reprogramming kit – via ThermoFisher manual. 
However, Ash indicated that the full process is likely to take 3 months with a 7 day a week maintenance requirement. While this is pretty heaving going,  the actual work should only be 1 – 2 hours per day which makes it manageable. I'm committing – nothing good ever came easy right!