My tumour baby cells are looking good!  So far there are no signs of infection which is excellent, excellent news.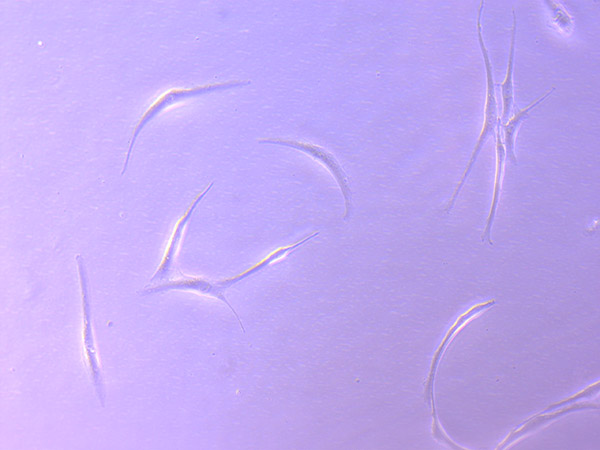 Tumour Baby cells – thawed 10/9/21 – viewed 13/9/21
They have been growing for a few days and although they are sparse and sluggish, it is common for primary cells to take a while to recover from freezing. The plan is to grow them up and freeze down some more vials. At the moment, we only have 2 x vials in cryostorage, so there is pressure to build up some additional stocks. I anticipate that they may be ready for passaging at the end of the week.