I think I can officially label myself a hoarder of materials – I never want to let anything go in case it may be creatively useful or yield something.  As such, I have been maintaining most of my passage flasks hoping for cell survivors (and, if I'm honest, spontaneous mutation and cell immortalisation).
Today the time has come to let go of some of my flasks. I am building up to the task, so will start with some of my smaller flasks – the T25s.
Following the standard fixation protocol in 4% PFA, I've prepared them for staining with H&E. It will be interesting to see if there were any remaining cells and if the 'ghost trails' stain with Eosin.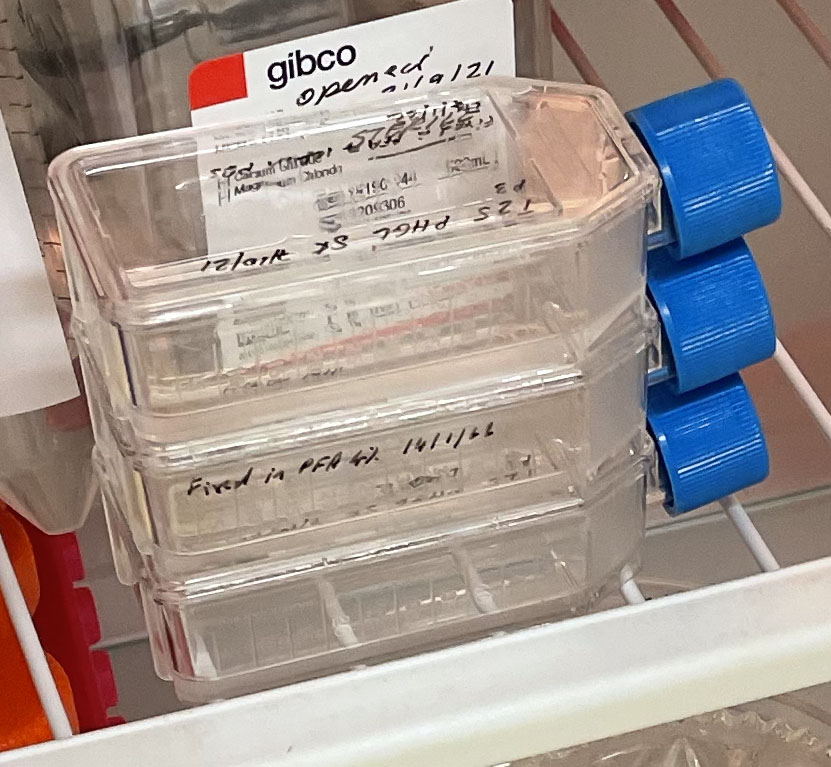 Three T25 PHGL Tumour Baby Flasks fixed with 4% PFA in PBS ready for staining.